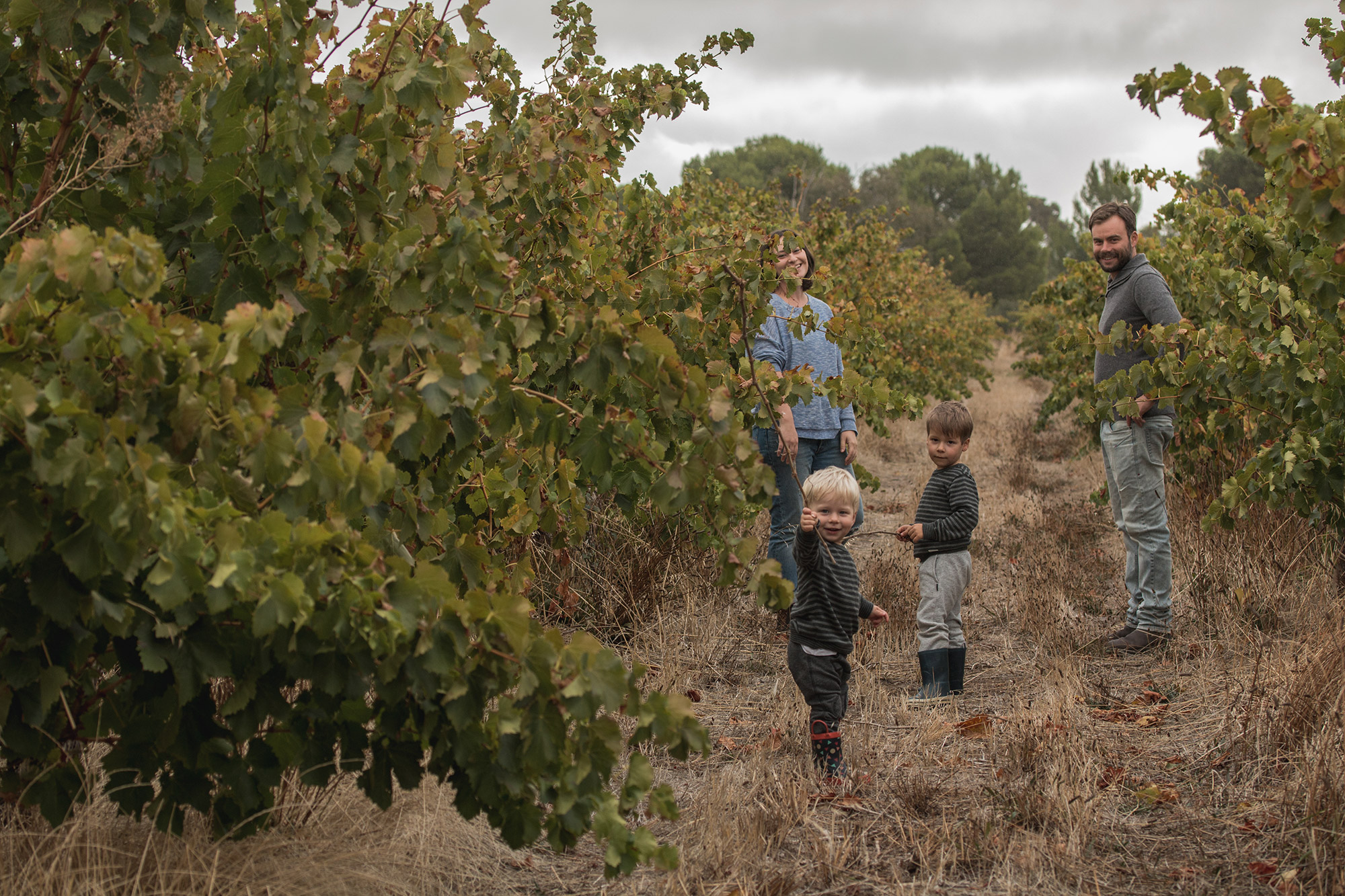 We acknowledge the Kaurna people as the Traditional Custodians of the land on which we live and work. We recognise and respect their cultural heritage and beliefs, as well as their spiritual relationship with the land, sea, waterways and sky and that they are of continuing importantance to the Kaurna people living today.
Our Story
We are a small family wine business - a husband and wife winemaking and grape growing team. Both second generation winemakers, with over 35 vintages of experience between us. Our logo reflects the connection between the generations of winemakers within both our families. The cursive script pays homage to various Cooter family businesses dating back to 1847.
In 2012, we purchased our dream vineyard and Cooter & Cooter was born! It's situated on the southern slopes of Whites Valley, McLaren Vale. It consists mostly of Shiraz, planted in the mid nineties, some beautiful, gnarly old vine Grenache planted in the 1940's, as well as some younger Grenache, Cabernet and a more recent planting of Mataro. We live and raise our little family on the vineyard.
Our philosophy is simple - to make wines we love from the regions we love. Clare Valley Riesling, Adelaide Hills Pinot Noir, and especially from our home in McLaren Vale - Shiraz and Grenache.
Kimberly & James Cooter